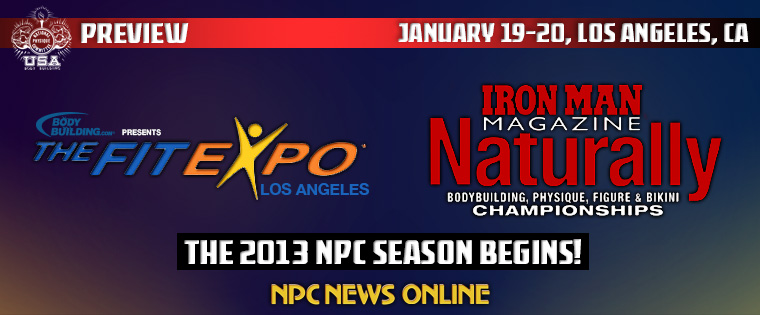 The 2013 season kicks off with a bang this weekend as the 2013 FitExpo returns to Los Angeles. The Ironman Naturally, held in conjunction with the FitExpo, signals the start of the new NPC competition season.
A number of Olympia winners headline a star-studded cast of celebrities, including two-time and reigning Mr. Olympia Phil Heath, eight-time Mr. Olympia Ronnie Coleman, four-time Mr. Olympia Jay Cutler, seven-time Fitness Olympia winner Adela Garcia, two-time Figure Olympia Nicole Wilkins, 212 Showdown winner Flex Lewis and 2010 Bikini Olympia winner Sonia Querido.
Prejudging for the Ironman Naturally begins at 10 am on Saturday, with Finals scheduled for 3 pm. Don't miss out on the biggest health and fitness expo on the West Coast!
WHAT FitExpo and NPC Ironman Naturally
WHERE Los Angeles Convention Center
WHEN Friday and Saturday, beginning at 10 am
INFO Go here