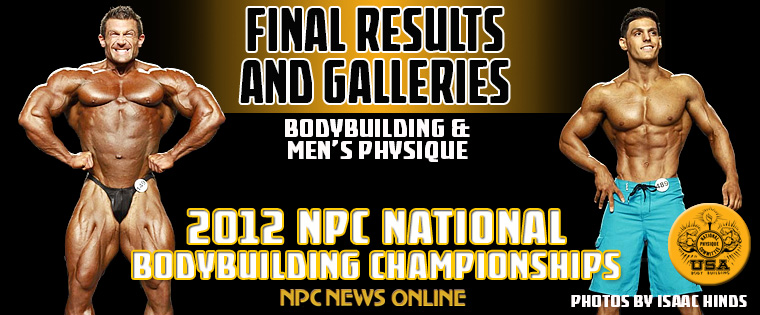 Over two dozen competitors entered the professional ranks from Men's Bodybuilding and Men's Physique on Saturday night at the 2012 NPC Nationals in Atlanta, Georgia – 26 to be exact – but it was Brian Yersky and Vincent Fiore who had the most to celebrate after winning overall titles in their respective divisions.
Yersky won the Super Heavyweight and Overall titles in Men's Bodybuilding. This was Yersky's second Nationals appearance – he placed 3rd in the Supers last year – and his sixth pro qualifying attempt.
Fiore, a first-year competitor from New York, won his pro card and the Overall in Men's Physique in his first national-level appearance.
Go here for full results and galleries!

Want photos from the 2012 NPC Nationals? Go to http://photos.liftstudios.com for official NPC Photo orders!