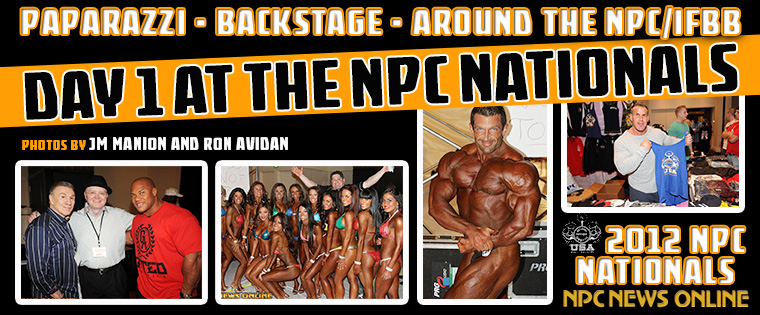 Backstage and paparazzi photos from Friday at the 2012 NPC Nationals!
– Around the NPC/IFBB: Day 1 (JM Manion photos)
– Backstage & Paparazzi Day 1(Ron Avidan photos)
NPC Nationals Coverage
– Contest Galleries & Final Results
– Exclusive: Official Score Sheets
– Thursday Paparazzi Photos
Want photos from the 2012 NPC Nationals? Go to http://photos.liftstudios.com for official NPC Photo orders!