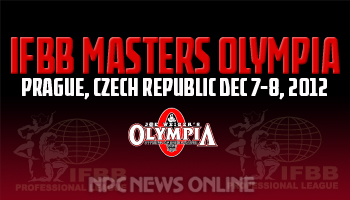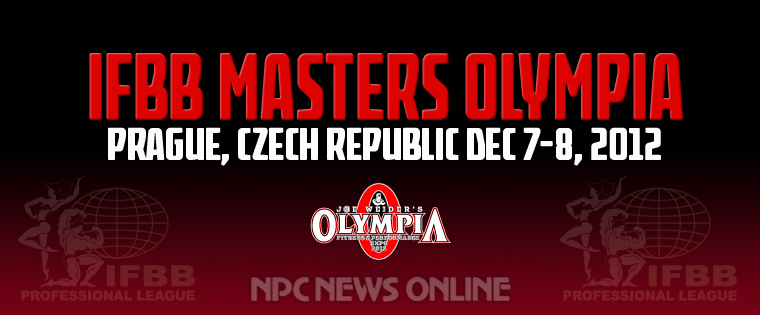 Joe Weider's Olympia Weekend and the IFBB Pro League have announced the return of the Masters Olympia. The event will be held on December 7-8 in the city city of Prague, Czech Republic and will include the IFBB Women's Pro World Fitness, Figure and Bikini Championships and the World Sport & Fitness Expo Festival.
The total prize money for the event is $250,000, with $100,000 going to the winner of the Masters Olympia. The competition is open to IFBB Pro League competitors over the age of 40. The last Masters Olympia, held in 2003, was won by Claude Groulx. In all, nine Masters Olympia competitions were held from 1994 to 1997 and 1999 to 2003. The list of past champions includes Robby Robinson (1994), Sonny Schmidt (1995) and five-time winner Vince Taylor (1996-1999, 2000-2001).
"The Masters Olympia is a great addition to the 2012 season," IFBB Pro League Chairman Jim Manion said. "Fans will see the bodybuilders that they grew up reading about in the magazines and get to honor the past generations that have helped make the sport of bodybuilding what it is today."
The competition picks up where last year's Pro Masters World Championships left off. That contest, held in Miami Beach, Florida, was won by Dexter Jackson.
"This year's event will be even bigger and better now that we are joining forces with the Olympia," said promoter Jarka Lorie Schneider, who promoted the Pro Masters World Championships. "It will be very exciting."
MASTERS OLYMPIA CHAMPIONS
1994 – Robby Robinson
1995 – Sonny Schmidt
1996 – Vince Taylor
1997 – Vince Taylor
1999 – Vince Taylor
2000 – Vince Taylor
2001 – Vince Taylor
2002 – Don Youngblood
2003 – Claude Groulx
PRIZE MONEY
IFBB Masters Olympia
1st place: $100,000
2nd place: $50,000
3rd place: $25,000
4th place: $15,000
5th place: $10,000
Best Performance Award: $5,000
The Masters Olympia is open to IFBB Pro League competitors 40 years of age or older
IFBB Pro World Fitness, Figure and Bikini
1st place: $7,000
2nd place: $5,000
3rd place: $3,000
WHAT: 2012 IFBB Masters Olympia and Women's Pro World Fitness, Figure and Bikini Championships
WHEN: December 7–8, 2012
WHERE: Prague, Czech Republic
FOR MORE INFO: Go here