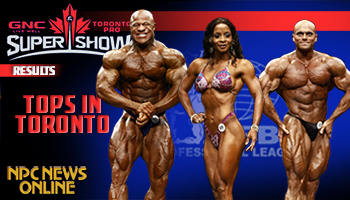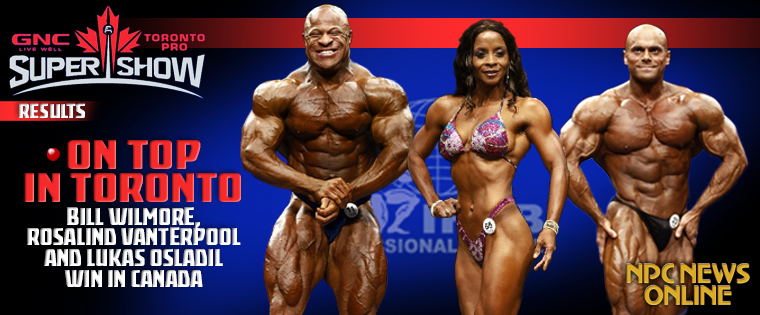 It was a night of firsts on Saturday at the IFBB Toronto Pro Super Show, as all three overall winners – Bill Wilmore, Lukas Osladil and Rosalind Vanterpool – won for the first time in their professional careers.
MEN'S BODYBUILDING: FINALLY A WIN FOR WILMORE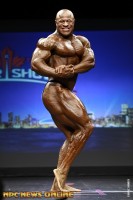 Bill Wilmore waited a long time for his first IFBB win. Six long years, to be exact, during which Wilmore has flown under the radar despite being of the most consistent competitors in the professional ranks. Outside of the Olympia – in which he has qualified to compete in four of those six years – Wilmore has never placed outside of the top five in an IFBB competition.
With that streak in mind, and judging from Wilmore's past performances in Super Shows – his three best placings came at the Europa Super Show in 2007 (3rd), 2009 (2nd) and 2010 (3rd) – Wilmore's win should come as no surprise considering the strength of the lineup in Toronto. Much of the precontest hype centered around two rookies in the Men's Open division – first-year pro Jon Delarosa and former 202 competitor Seth Feroce.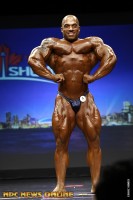 Delarosa was coming off an impressive showing in his pro debut two weeks ago at the New York Pro, where he placed fifth in a much deeper lineup. Here, the 28-year-old New York native showed once again why he's one of the rising stars in the IFBB by placing second to the veteran Wilmore.
Feroce was competing in his first Men's Open contest riding a streak of his own – he won every contest he entered as both an amateur and a professional. Two of those contests were in the NPC, the 2009 Pittsburgh Championships and the 2009 Nationals. He picked up where he left off during his first year in the IFBB, winning the 202 title at the Europa Super Show, before deciding to take a year off from competing in order to prepare for his move to the Open division. That move didn't work out as well as Feroce had hoped, as the 27-year old placed a disappointing sixth. He'll likely move back to the 212 division later this summer and attempt to qualify for the Olympia 212 Showdown.
Go here for complete Men's Bodybuilding results and galleries

212 MEN'S BODYBUILDING: CZECH MATE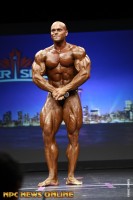 The Amatuer Olympia is earning it's name very quickly, as two graduates of the 2011 event have stormed into the 212 Division in the last month.
First, it was Sami Alhaddad who opened eyes with an impressive showing at the New York Pro. There, Alhaddad – the overall winer at last year's Amateur Olympia – gave Kevin English all he could handle before placing second to the three-time 212 Showdown winner.
Alhaddad's toughest competition at that Amateur Olympia came in the up to 90 kg weight class, from Lukas Osladil of the Czech Republic. If not for Alhaddad, it very well could have been Osladil who left London as the Amatuer Olympia Overall winner. Instead, Osladil will have to settle with leaving Toronto with a win in his IFBB debut.
Osladil's toughest competition came from another IFBB rookie, Pakistan's Muhammad Masoom Butt, another promising 212 competitor. Canada's Myoba Edwards placed third.
Go here for complete 212 Men's Bodybuilding results and galleries

FIGURE: MASTERFUL VANTERPOOL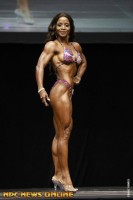 Rosalind Vanterpool is going to the Olympia for the first time in her seven-year IFBB career. A Masters division competitor who's highest finish to date was her seventh-place at the Optimum Classic, Vanterpool came out of nowhere to squeak past Gennifer Strobo in a rare tie-breaking decision.
Vanterpool and Strobo tied with a total of 10 points apiece on the judge's scorecards. Aleisha Hart rounded out the top three.
Go here for complete Figure results and galleries


MEN'S BODYBUILDING SCORES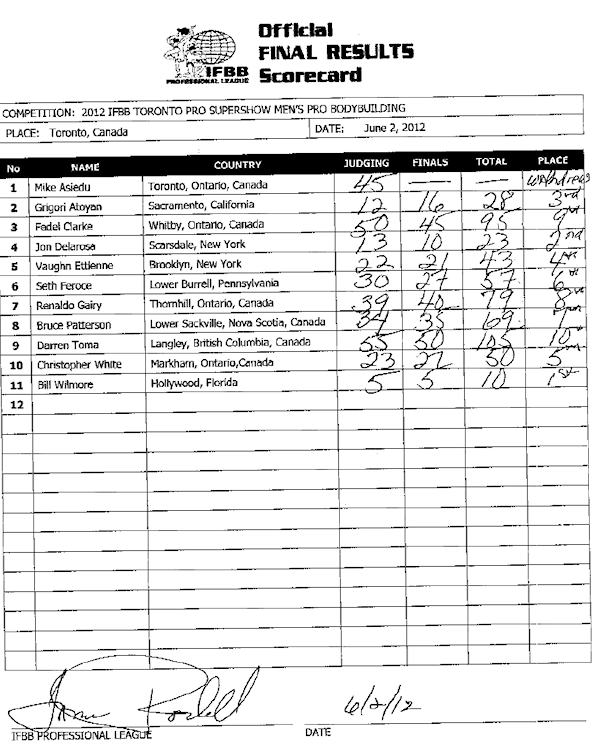 212 MEN'S BODYBUILDING SCORES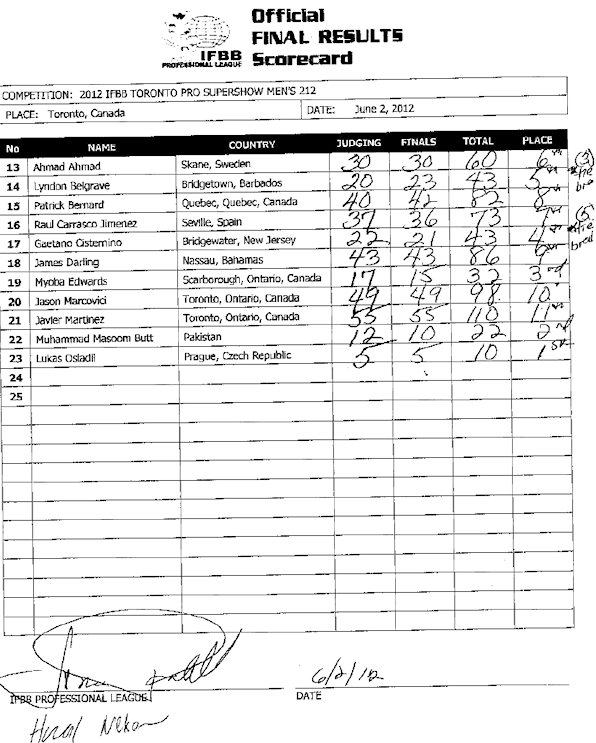 FIGURE SCORES