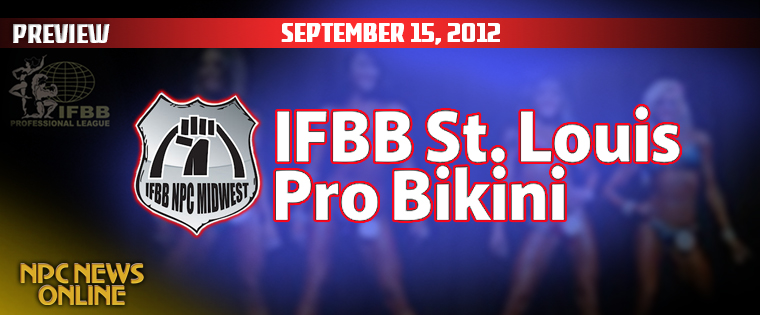 The Olympia qualifying season wraps up this weekend in St. Louis with the St. Louis Pro Bikini Championships. Twelve competitors are scheduled to make the trip, three of whom – Justine Munro, Marcela Tribin and Dayna Melton – are in the top five of the Olympia Qualification Series standings.
Regardless of how they place, that trio has already accumulated enough points (8) to qualify. But the fifth and final qualification will be up for grabs should one of those three win. Lacey DeLuca, last week's runner-up at the Valenti Cup, is sitting this one out. Which leaves two scenarios in which someone new could move into the top five:
- A newcomer to the standings places 2nd and either Munro, Tribin or Melton win
- Christina Vujnich (3 points) places 4th or better. She will need at least 2 points due to DeLuca's 2nd-place finish.
WHAT: St. Louis Pro Bikini Championships
WHEN: September 15
WHERE: Rickman Auditorium, Arnold Missouri
SCHEDULE: Prejudging at 10 am; Finals at 6 pm
COMPETITOR LIST