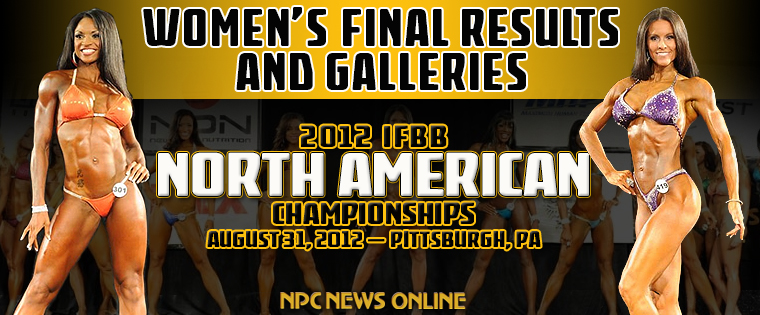 Fantastic Female Friday is over at the 2012 IFBB North Americans in Pittsburgh, Pennsylvania, with 25 competitors earning IFBB Pro cards across the five women's divisions – Figure, Bikini, Fitness, Women's Bodybuilding and Women's Physique.
(Go here to see the galleries and final results!)
Approximately 650 athletes are expected to compete over the two-day event, which continues tomorrow morning at 9 am.
Check out the Overall winners from the Open divisions below, then go to our IFBB North American's contest galleries to see all the photos and complete results from Day 1!
Other posts from the North Americans:
– Thursday Paparazzi Photos
– Friday Paparazzi/Backstage Photos Part I