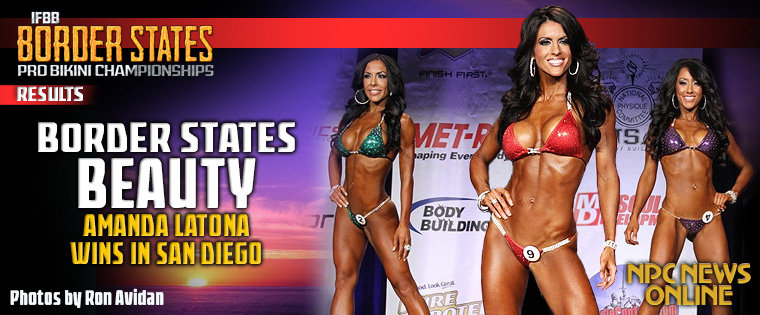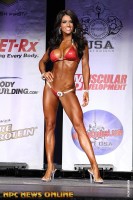 Amanda Latona won the IFBB Border States Bikini Championships on Saturday night and, in the process, kept her streak of three-year win streak alive. Latona, who waited until July to do her first contest of 2012, has now won at least one contest in each of her three years in the IFBB.
The win automatically qualifies Latona for the 2013 Bikini Olympia.
Tiffany Marie Boydston placed second, the highest finish of her two-year pro career. The top-three placing was the second of the year for Boydston, the first coming when she placed third at the Pacific USA Championships in July.
Stacey Alexander finished third for the second time this season. Alexander, who turned pro at the 2011 NPC Nationals, has four top-five finishes in her first year in the IFBB Pro League.
Noy Alexander (4th) and Ashley Conley LeBlanc (5th) rounded out the top five.
Go here for photos from the 2012 IFBB Border States!
SCORE SHEET