All five defending champions will put their respective titles on the line when they return to Columbus, Ohio to compete in the Arnold Sports Festival. Branch Warren, Nicole Wilkins, Nicole Nagrani, Adela Garcia and Iris Kyle will all be on hand once again as they look to hold off some of the top competitors in the IFBB Professional League.
ARNOLD CLASSIC
Warren, who was forced out of the 2011 Olympia when he suffered a quad tear just weeks before the contest, makes his return to the stage where notched the biggest win of his xx-year pro career one year ago. He'll face a list of contenders that includes three-time Arnold Classic winner Dexter Jackson – going for his record-tying fourth win – 2011 runner-up Dennis Wolf and 2011 FLEX Pro winner Evan Centopani.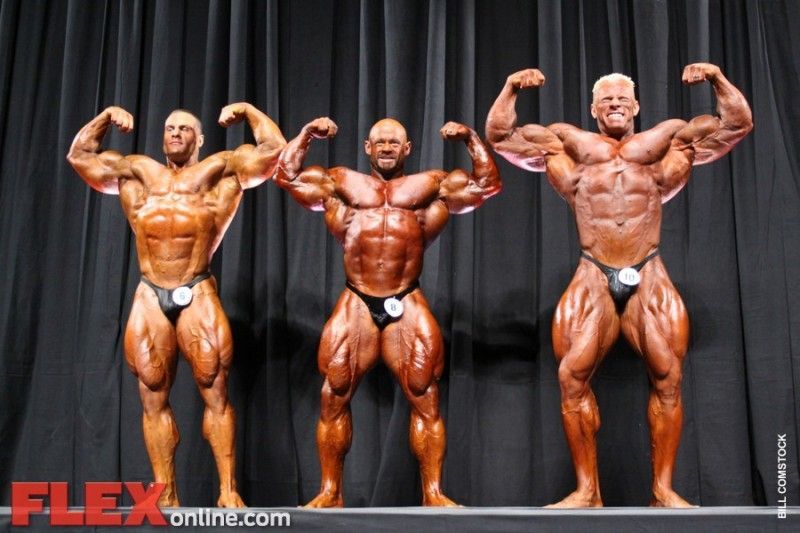 ARNOLD CLASSIC COMPETITOR LIST
Fouad Abiad
Gustavo Badell
Lionel Beyeke
Matthias Botthof
Evan Centopani
Eduardo Correa
Brandon Curry
Dexter Jackson
Michael Kefalianos
Ben Pakulski
Shawn Rhoden
Branch Warren
Ben White
Dennis Wolf
FIGURE INTERNATIONAL
Defending champion Nicole Wilkins will look to make history by joining Jenny Lynn as the only three-time figure winners in contest history. Wilkins, the 2009 and 2011 Figure Olympia winner, won a record-setting five contests in 2011. Her toughest test will come once again from Erin Stern, the 2010 Olympia winner and  two-time Figure International runner-up (2010-11). Ava Cowan (3rd in 2011), Cheryl Brown (5th in '11) and Teresa Anthony (6th in '11) also return.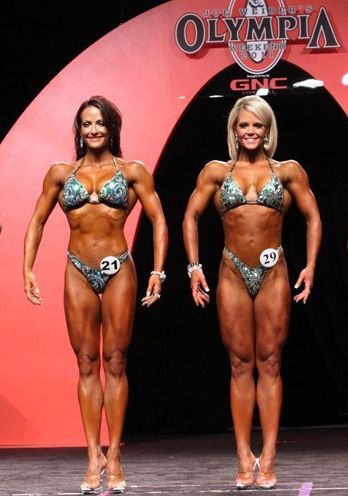 FIGURE INTERNATIONAL COMPETITOR LIST
Jelena Abbou
Teresa Anthony
Cheryl Brown
Krissy Chin
Ava Cowan
Heather Dees
Alicia Harris
Raquel Hernandez
Candice Keene
Gloria Keplinger Tarpley
Sue Knott
Larissa Reis
Erin Stern
Gennifer Strobo
Latisha Wilder
Nicole Wilkins
BIKINI INTERNATIONAL
Nicole Nagrani became the youngest Arnold Classic champion in history last year when she won the first-ever Bikini International at the age of 19. Now, after winning her first-ever Figure Olympia in September, she is the owner of the sport's two biggest titles. Who can stand in her way? Her toughest competition will come from 2010 Bikini Olympia and 2011 Bikini International runner-up Sonia Gonzales and 2011 Bikini Olympia runner-up Nathalia Melo.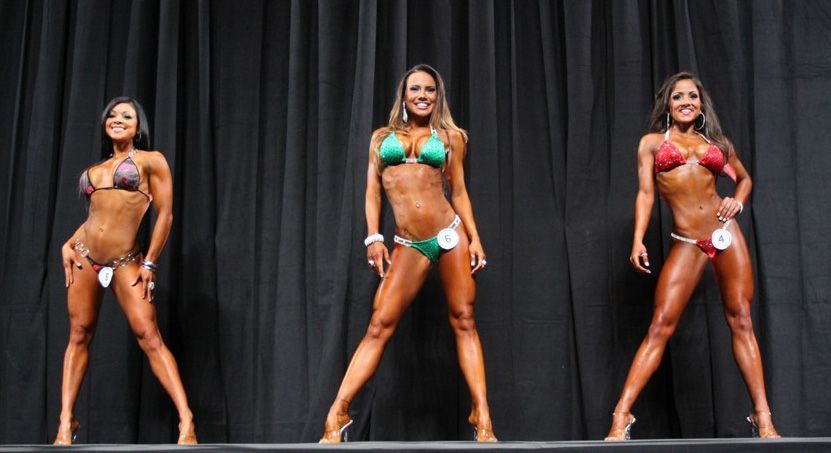 BIKINI INTERNATIONAL COMPETITOR LIST
Jennifer Andrews
Jaime Baird
Abbie Burrows
Juliana Daniell
Sonia Gonzales
Candyce Graham
Diana Graham
Jessica Jessie
Lexi Kaufman
Nathalia Melo
Justine Munro
Nicole Nagrani
India Paulino
Jessica Paxson
Natalie Pennington
Monique Ricardo
Tianna Ta
Christine Vargas
FITNESS INTERNATIONAL
Garcia, who won her record-setting fourth Fitness International last year, highlights a field that includes 2011 Fitness International and Olympia runner-up Tanji Johnson. Garcia, who also holds the record for most Fitness Olympia wins with six, has been unstoppable since returning from a career-threatening knee injury in 2007. Camala Rodriguez (4th in 2011), and Myriam Capes (5th in '11) also return.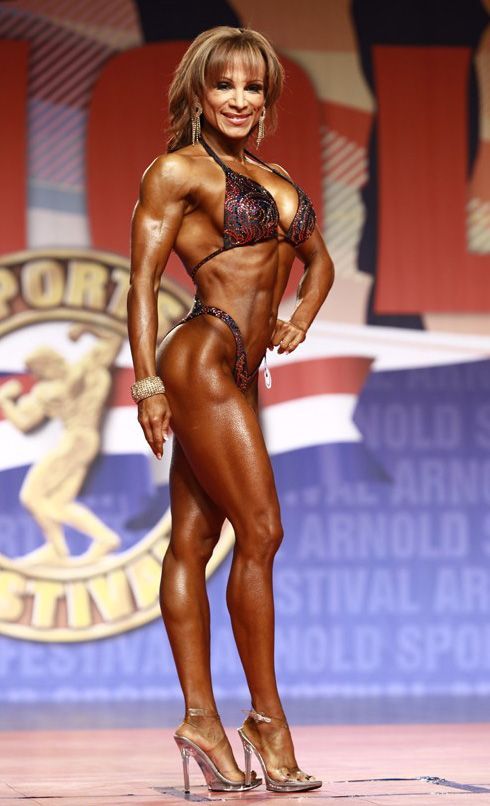 FITNESS INTERNATIONAL COMPETITOR LIST
Michelle Blank
Jodi Boam
Myriam Capes
Bethany Cisternino
Regiane Da Silva
Tina Durkin
Allison Ethier
Adela Garcia
Oksana Grishina
Tanji Johnson
Diana Monteiro
Julie Palmer
Kayde Puckett
Camala Rodriguez
Daniella Ruban
Kizzy Vaines
Sheri Vucick
MS. INTERNATIONAL
Can anyone beat Iris Kyle? Not recently. Kyle has been virtually untouchable since 2007 running off six consecutive wins en route to three straight Ms. International and Ms. Olympia wins. Overall, Kyle has a record setting six International titles to go along with her six Olympia wins. Her top challenger should once again be four-time Ms. International champ Yaxeni Oriquen, along with Alina Popa (3rd in 2011) and Debi Laszewski (4th in 2011).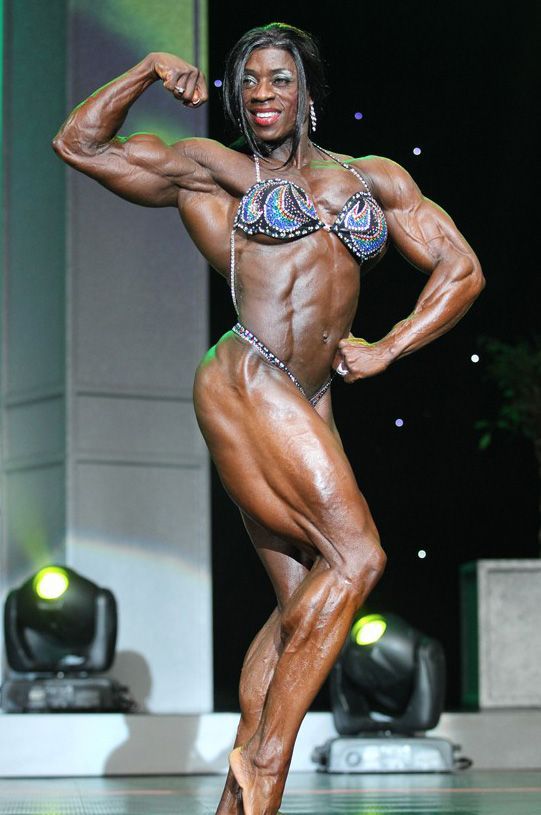 MS. INTERNATIONAL COMPETITOR LIST
Maria Rita Bello
Brigita Brezovac
Kim Buck
Tina Chandler
Alevtina Goroshinskaya
Monique Jones
Iris Kyle
Debi Laszewski
Cathy LeFrancois
Zoa Lindsey
Geraldine Morgan
Yaxeni Oriquen
Kim Perez
Alina Popa
Maria Segura